Facials
Hydrafacial
Only HydraFacial uses patented technology to cleanse, extract, and hydrate. HydraFacial super serums are made with nourishing ingredients that create an instantly gratifying glow in just 3 steps:
Cleanse + Peel- Uncover a new layer of skin with gentle exfoliation and relaxing resurfacing.
Extract + Hydrate- Remove debris from pores with painless suction. Nourish with intense moisturizers that quench skin.
Fuse + Protect- Saturate the skin's surface with antioxidants and peptides to maximize your glow.
What Sets Hydrafacial Apart From Other Hydradermabrasion Procedures?
HydraFacial uses a unique, patented Vortex-Fusion delivery system to exfoliate, extract and hydrate skin, and, the spiral design delivers painless extractions.
What is Vortex-Fusion Technology?
The spiral design of HydroPeel® Tips, used in conjunction with the HydraFacial proprietary vacuum technology and serums, creates a vortex effect to easily dislodge and remove impurities while simultaneously delivering hydrating skin solutions.
Is Hydrafacial Right For You?
Yep. We don't have a type. HydraFacial addresses all skincare needs.
Choose from the Signature, Deluxe, or Platinum Hydrafacial treatment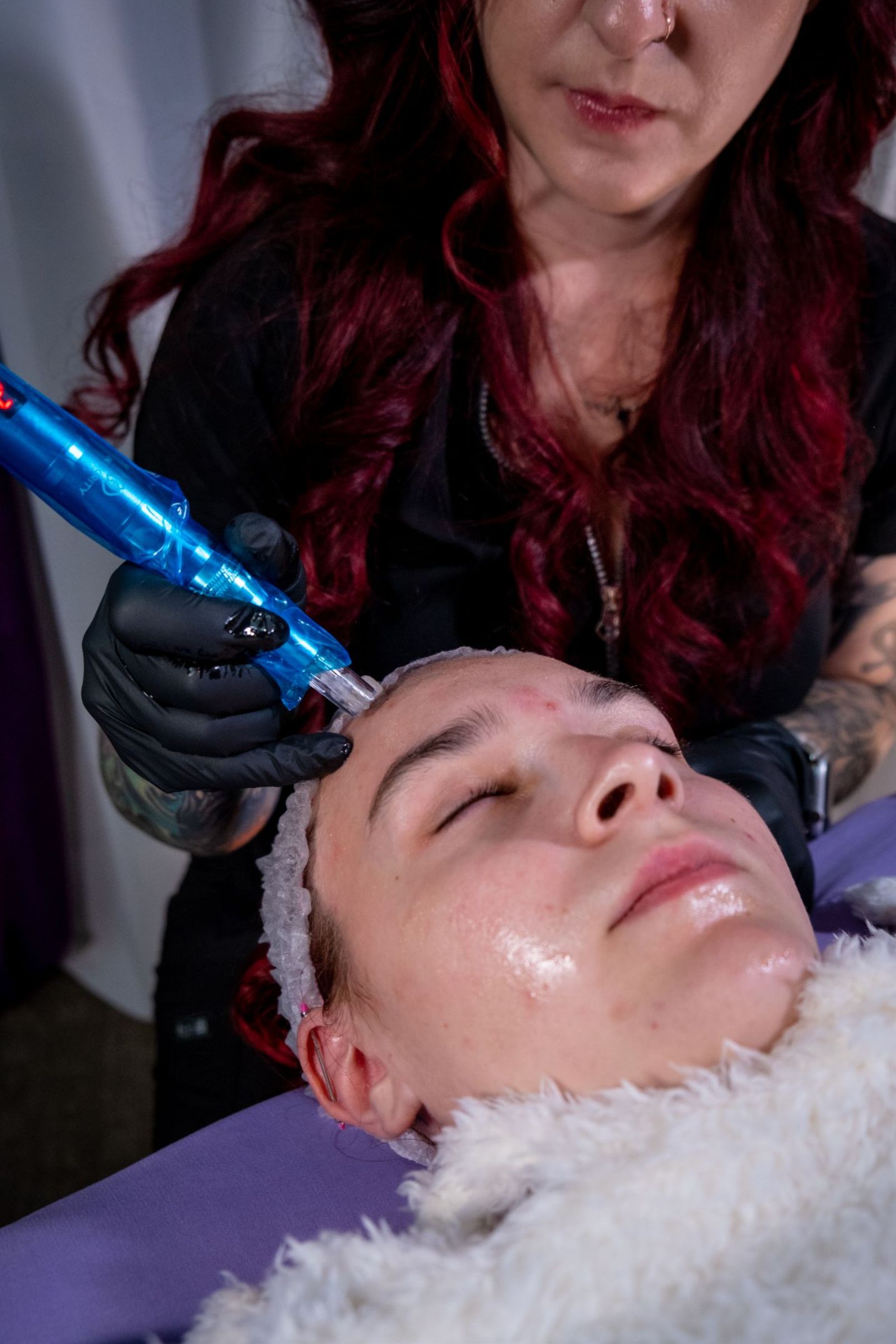 ZO Ossential Medical Facial
The ZO Skin Health range encompasses a wide spectrum of therapeutic treatment protocols for all skin types. These facials are tailored to you and your skin's specific needs.​Delivering clinically proven results, these solutions maintain healthy skin that is strong, smooth and firm, evenly toned, and fully hydrated.
We offer a wide array of products for use at home to maintain the results of therapeutic treatments and support daily skin health and protection from the environment.
Immortal Glow PRP Facial
Our take on the popular PRP or Platelet-rich plasma facial. This treatment uses your own blood which is drawn in the office and spun down in a centrifuge separating out your plasma. The platelet-rich plasma (PRP) is then injected into the areas in need of treatment using microneedles for maximum patient comfort and precision, stimulating your natural regenerative process.
Since the PRP is full of growth proteins, skin cells begin to produce more collagen and elastin. Topical numbing medication is applied prior to microneedling for your comfort.
PRP can treat:
Wrinkles and fine lines
Sun damage
Poor skin texture
Acne scars and other areas with light scarring
Alopecia
Skin discoloration
Mild improvement will be noticeable within the first few weeks, with full correction occurring at around four to six months. Most patients will require several treatments to achieve their desired results.